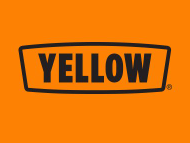 Job Description
JOB SUMMARY
Lead, manage, train, develop and mentor a team of Account Executives to meet/exceed all growth goals. Develop and execute sales, market and supply chain strategies to maximize profitable growth opportunities.  Maintain regular communications with the VP-Sales and Area VP Operations to ensure growth opportunities are in line with company goals.  Collaborate with the corporate team for growth within their region.
ESSENTIAL DUTIES AND RESPONSIBILITIES
Oversee all aspects of staffing for outside sales including recruiting, selection, hiring and placement.
Utilize performance management process to improve employee performance through coaching and feedback, addressing developmental needs and career development.
Review analysis of sales activities, costs and forecasts data to determine progress towards area and company revenue and profit goals and objectives during joint sales calls with Account Executives. Ensure all brands are promoted and sold in each territory.
Manage the churn of profitable accounts within the region. Analyze root causes, develop and execute plans to overcome by working with other sales channels and departments as needed.
Execute yield management and pricing strategies to assure profitable business growth
Initiate conflict resolution with internal customers between performance and customer requirements.
Advise, direct and ensure sales force compliance with company policies, procedures, sales programs and initiatives.
Review analysis of sales activities for maximum effectiveness of sales execution. Collaborate with senior sales management to grow talent while increasing skills and capabilities.
Develop and maintain knowledge of services, pricing programs and sales tools.
Match training curriculum to Account Executive readiness level. Participate in joint calls when needed.
Identify and match customer opportunities that match YRCW's service portfolio capabilities.
Provide coaching and training to support the growth of Specialized Service products within the region across all brands.
Area Director Sales will own the Special Service growth goals for the region.
BENEFITS
Competitive pay based on experience
Employee selected medical, dental, and vision coverage for you and your family
PTO and paid holidays
401k Retirement Plan
MINIMUM REQUIREMENTS
Bachelor's degree or proven work experience.
Minimum seven (7) years direct sales experience.
Demonstrated leadership skills.
Excellent communication leadership skills.
Travel required.
PREFERRED QUALIFICATIONS
Experience in transportation industry
Minimum three (3) years sales and management experience.
WORKING CONDITIONS
This job operates in a professional office environment indoors. Routinely uses standard office equipment such as computers, phones, photocopiers, filing cabinets, and fax machines.
PHYSICAL DEMANDS
The position requires the ability to spend long hours sitting or standing while using office equipment and computers. Ability to perform repetitive tasks such as typing and keying. Occasional lifting, pushing/pulling, carrying 10 lbs of supplies and materials is required.
Yellow Corporation, along with all subsidiary companies, is an Equal Opportunity/Affirmative Action Employer
Other jobs you may like
1001 Gallatin Ave, Nashville, TN 37206