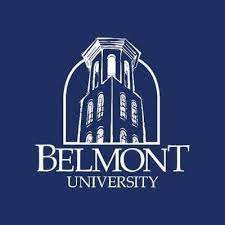 Job Description
The Communications Manager is the ambassador for internal communications strategy and will develop and implement internal communications that creatively amplify and strengthen Belmont's brand, culture, values and employee engagement. Position will work to ensure team members are kept informed and motivated. Responsible for operations related to the creation and delivery of news, information and other items of interest to all the University's students, faculty, staff and other stakeholders. Will also contribute to the University's external marketing and communications' content creation, as needed.
-Leads and executes internal communications strategy to keep the University's primary stakeholders informed, engaged and inspired in their work toward fulfilling Belmont's mission
-Creates content for campus-wide and targeted emails, letters, signage and other means to deliver communications objectives throughout the organization. Develops strategy and executes/edits newsletters to student, faculty and staff audiences.
-Serves as point person for partnering with Community Relations office to stay abreast of neighbor communications via the production of a monthly newsletter and keeping neighbors apprised of University events, construction and engagement opportunities.
-Contributes to storytelling team by providing writing/editing/creative support for university news releases, feature stories and other content that helps elevate the story and mission of Belmont University. Ensures content is on-brand, consistent in terms of AP and Belmont style, quality and voice. Seeks to optimize content distribution for maximum effectiveness, working to feed a variety of content channels.
-Participates in crisis communication response serving as primary source for internal communications for all emergency and weather events as well as situations that threaten the University's reputation. May also serve in an "on call" rotation for night/weekend emergency communications as needed.
-In conjunction with the University Marketing & Communications leadership, supports media and public relations initiatives, maximizing opportunities and developing strong relationships with media representatives, particularly locally.
-Other related duties as assigned
Required skills
Other jobs you may like