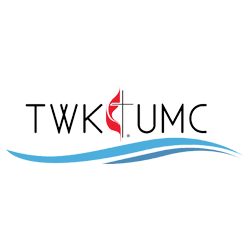 Job Description
Summary of the position:  The Communications Specialist will provide support to the Director of Communications. The individual in this position assists with content creation for and management of e-newsletter, conference website, and social media accounts; gathers and writes stories of transformation; and participates in strategic communications planning for important conference events, issues, and concerns.
Qualifications and Skills:
Written Communication: Excellent writing and editing skills. Training in reporting and news writing with AP Style preferred.
Social Media Engagement: Experience maintaining consistent, positive social media presence and engagement for an organization. Ability to utilize Hootsuite or similar platform.
Marketing: Experience with designing email marketing campaigns and newsletters.
Website Management: Proficiency with WordPress preferred. HTML helpful.
Visual Communication: Some experience with photography and videography. Desktop publishing, graphic design, and video editing software experience are a plus.
Software: Proficiency with Microsoft Office Suite, Adobe Creative Cloud Software, and G Suite platform.
Team mindset: Ability to be a team player and work collaboratively; has a commitment to build covenant with Communications Strategy Team members, staff, and other conference teams as assigned.
Interpersonal Skills: Capacity to work collegially and develop rapport with a wide variety of diverse individuals and leaders.
Mission Mindset: Committed to the mission and ministry of the United Methodist Church; commitment to the mission, vision, and values of the TWK Conference; United Methodist background preferred.
Time Management Skills: Effective and efficient use of time, talent and resources. Proven ability to work independently.
Dependability: Able to meet deadlines and be reliable.
Maintain confidences: Commitment to complete confidentiality and high degree of integrity.
Education Requirements:
Bachelor's degree and a minimum of two (2) years relevant experience; strong internships may qualify. Prefer background/training in communications, public relations, marketing, or related field.
Please review full job description linked below for details regarding responsibilities and compensation.
Job Posting-Communications Specialist
Other jobs you may like