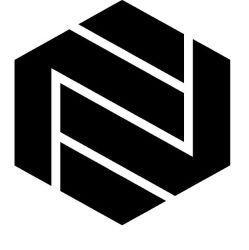 Job Description
If telling the story about a fast-growing, 100% employee-owned brand with award-winning projects and award-winning company culture sounds exciting to you, come join us! Al. Neyer puts an emphasis on building a truly best-in-class team and setting you up with the resources and tools you need to succeed in your role and on your personal career path.
We're seeking a Corporate Public Relations Specialist in our Nashville office to join the corporate marketing team. This role will drive the public relations strategy of our 4+ offices throughout the Eastern U.S., identifying promotional opportunities and executing tactics to support our company-wide growth. Working directly with the Manager of Marketing & Communications, the ideal candidate will be a strong communicator, driven, detail oriented, and have some experience in public relations, preferably in a B2B setting.
This position provides direct assistance to our executive team, board of directors, and market leaders through proactive and reactive public relations and corporate affairs initiatives.
Key Responsibilities and Activities:
Compose and distribute press releases and field incoming media requests from local reporters and other sources for relevant articles
Monitor earned media activity and maintain regional and local media lists
Build and maintain relationships with media contacts
Create content for, and manage, Al. Neyer's social media accounts and neyer.com
Build and maintain annual editorial calendar and track deadlines
Compose the nomination narratives and manage the submission processes for company-wide awards and industry awards
Manage advertising strategy to support public relations and corporate affairs
Provide copy for Annual Report, neyer.com, and case studies
Track PR metrics for reporting and various historical data for corporate storytelling
Prepare email marketing campaigns to local targeted lists
Support charitable initiatives and corporate giving
Identify and coordinate speaking engagements and various events for leadership
Collaborate with the Manager, Marketing & Communications on key corporate initiatives and storytelling opportunities
Provide marketing support for ad hoc projects (events, internal communications, recruiting, etc.)
Requirements:
Bachelor's degree in Public Relations, Communications, Journalism, or related field
Minimum of 3 years of marketing and communications experience in an agency or corporate environment. Experience in real estate or financial services is a plus
Strong written and verbal communication skills
B2B experience with digital marketing platforms a plus
Ability to organize multiple deadlines while demonstrating flexibility and the ability to manage and perform multiple tasks concurrently and efficiently
Team player that is reliable, flexible, helpful, and works well in a collaborative environment
Detail-oriented, superior organizational and project management skills
Fast learner, highly motivated, self-starter, and creative
Client-centric and service-oriented positive attitude
Proficient in Microsoft Office Suite (Outlook, Teams, Word, Excel, and PowerPoint)
Experience with Adobe Creative Suites programs a plus
Physical Demands
Moderate physical effort required to sit, stand at files, bend, stoop, lift, walk and climb.  Maximum unassisted lift is 70 lbs.  Average lift is less than 10 lbs.  Requires ability to use a keyboard and monitor.  Also requires the ability to communicate verbally, both in person and on the telephone.  May require some overnight travel by car or airplane.
Environmental Requirements
Moderate to extreme outdoor conditions. Above average noise levels. Protective equipment is required.  Average inside office environment. Average office noise levels. No personal protective equipment is required. Ambient temperature is between 68F and 76F.
This job description is not intended to be all inclusive.  The employee will also perform other reasonably related business duties as assigned by their immediate supervisor and other management as required. This job description is not a contract or offer for employment, and either you or Al. Neyer may terminate employment at any time, for any reason.
Other jobs you may like