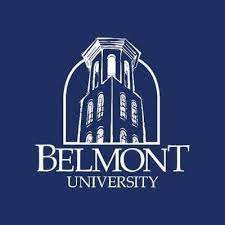 Job Description
The Director of Digital Communications leads the development, implementation and ongoing execution of Belmont's digital communications strategies for internal and external audiences, including broad influence on campus stakeholder communications as well as engagement efforts with prospective students/families, donors, alumni and more.
This position, in collaboration with University Marketing and Communications leadership, will develop and implement an effective integrated digital communications plan that enhances Belmont University's reputation, elevates and amplifies our core stories and supports the University's efforts to the Strategic Path to 2030.
Job Functions and Responsibilities
Develop digital/social/email communications strategy designed to deliver timely, relevant and engaging messages for diverse stakeholder audiences and deliver results that support the University's overall goals. Potential stakeholder audiences include, but are not limited to, prospective students and families, donors, alumni, current students, faculty and staff
Develop and execute overall internal communications strategy to include effective communication tactics for students, faculty and staff
Implement a robust data analytic strategy to direct all digital communications strategy; Track and assess KPIs via Google Analytics and other relevant tracking systems and apply that data to future work
Stay abreast of and utilize industry latest email marketing tactics — compelling copywriting, A/B subject line testing, and variable text placement, among others — to seek continuous improvement of open/click rates, promote engagement and various calls to action and deliver results
Develop and execute high volume of digital, email, video, social media and web communication campaigns to advance marketing and communications goals and support institutional priorities that maintain Belmont's overall brand guidelines
Serve as a writer and editor for University marketing materials including Admissions materials, web and ad copy, brochures, mailers, emails, video scripts, and special projects, among others
Work along full content team to develop and implement social media strategy for flagship University accounts
Partner with colleagues across the institution to create strategic communication plans with key messages to motivate engagement and support of university priorities.
Understand and utilize a variety of digital platforms to support University's goals including amplifying storytelling across audience groups
Review University communications to ensure compliance with brand standards and be up-to-date with CAN-SPAM laws to ensure full compliance
Collaborate with and supervise the Social Media & Web Specialist and University Photographer, in addition to partnering with other content team members, to ensure strong digital storytelling development for all outlets
Manages Digital Communications Team including University Photographer, Social Media Specialist and Communications Coordinator
The above statements describe the job's essential responsibilities and requirements. They are not an exhaustive list of the duties that may be assigned to job incumbents.
Required skills
Other jobs you may like