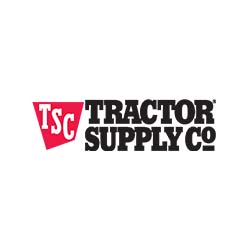 Job Description
The Director, Public Relations is responsible for helping to develop and implement Tractor Supply's public relations strategy. This includes leading initiatives that strengthen the Company's external storytelling and corporate presence with media and key stakeholders. This role is responsible for leading a cross-functional team in crisis management and communication. The successful candidate may also be the company spokesperson for the media.
Responsibilities:
Play a central role in developing and executing Tractor Supply's overarching corporate Public Relations Strategy including business/financial, sustainability and DE&I storytelling.
Lead day-to-day management of the strategy and work closely with the executive leaders.
Design and plan written and verbal communications consistent with corporate strategic objectives including scripts, Q&A's, press releases, talking points, media pitches, etc.
Partner across business functions to help shape and ensure continuity of Tractor Supply's corporate story.
Proactively pitch and secure positive media stories that showcase the Company's executives and corporate narrative.
Provide media guidance to executives and thought leaders.
Develop and execute the crisis communication strategy.
Be comfortable as the media spokesperson for both strategic initiatives and issues management.
Experience: 8+ years of corporate communication experience
Education: Bachelor's degree in Marketing, Communications, Public Relations, Journalism or a related field
Other knowledge, skills or abilities: 
Previous experience building a corporate PR strategy and managing scripts, thought leadership, corporate social media platforms and/or executive communication. Experience doing this for a large company is strongly preferred.
Corporate storytelling and experience working with national business and/or finance outlets.
Excellent written and verbal communications skills with keen attention to detail.
Basic business and financial acumen.
Collaborative team player with the ability to adapt in a changing environment.
Proven ability to effectively prioritize workload and perform in a fast-paced environment.
Other jobs you may like