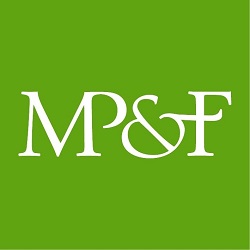 Job Description
MP&F Strategic Communications is seeking a junior data analyst to join our high-energy team. The junior data analyst builds dashboards, analyzes marketing, advertising and PR campaigns, offers strategic insights and crafts reports and campaign improvements based on an understanding of data, marketing tactics and clients' business objectives. The Junior Data Analyst has a fundamental understanding of commonly used BI tools and marketing/advertising data platforms. 
Responsibilities for this role include:
Analyze, optimize, and improve marketing, advertising and PR campaign performance for client teams and campaigns

Develop campaign analytics and audience strategies to better profile and engage with prospects at all points along the marketing funnel

Review end to end campaign results along the marketing funnel, from digital reach/visits and responses, to leads and wins, making recommendations which will help to improve marketing performance.

Conduct custom analyses through extracting response, sales opportunities, and other marketing data directly from the database, then analyzing, developing insights, and summarizing findings for our marketing clients.

Develop dashboards, visualizations, automations and other forms of measuring success and understanding of campaign performance

Work with client teams and client contacts to iterate on work based on data analyses
Required Technical and Professional Expertise
2-4 years in data analytics or related field

Ability to extract and analyze data, identify insights and summarize findings

Comfortable working with and learning new databases

Strong Excel (Pivot Tables) Skills

Strong Tableau, R or Python programming skills

Data visualization skills (graphical views of findings)

Awareness of marketing and advertising analytics
About MP&F
MP&F is an internationally recognized, full-service integrated communications firm based in Nashville, Tenn. Our clients work in a variety of industries — including health care, hospitality and higher education. We were established in 1987 as a one-person consultancy and today are a team of 70-plus strategists and specialists from myriad professional backgrounds and walks of life. When you join MP&F, you are joining a culture of excellence, hard work and success.
MP&F Strategic Communications is an equal opportunity employer. We do not discriminate on the basis of race, color, sex, sexual orientation, transgender, gender identity, pregnancy, religion, age, national origin, disability, veteran status, citizenship, genetic information or other protected status under federal, state or local law.
Other jobs you may like