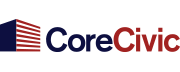 Job Description
Overview
At CoreCivic, our employees are driven by a deep sense of service, high standards of professionalism and a responsibility to better the public good. CoreCivic is currently seeking a Manager, Public Affairs located at our corporate office in Brentwood, TN. Come join a team that is dedicated to making an impact for the people and communities we serve.
Responsibilities
What You Get To Do: The Manager, Public Affairs is responsible for the implementation of external media and public affairs initiatives. Serves as an official spokesperson for the company in crisis/response media communications and other forms of communication with external stakeholders. Assists in managing and coordinating strategic media and public affairs activities with facility spokespersons, government partners, and other key stakeholders. Cultivates and facilitates stakeholder advocacy for the company, to include researching and developing strategic messaging that enhances the company's reputation and relationships with stakeholders. Responsible for project management and event planning around stakeholder outreach efforts, as well as development and maintenance of email database and regular communications. Also responsible for compiling information and reporting on corporate thought leadership initiatives. Serves as mentor and subject matter expertise resource to other members of the Public Affairs team and other departments across the enterprise as needed.
Writes and produces news releases, talking points, technical papers, correspondence, and other professionally written materials/content in multiple formats.
Serves as a company spokesperson, fielding media requests, conducting on-the-record media interviews, and other public presentations as needed.
Assists department leadership and works closely with partnership development teams in the development and management of stakeholder outreach, messaging and related strategies.
Writes and produces strategic messaging in multiple formats, to include media statements, talking points, technical papers, correspondence, and other professionally written materials/content.
Supports facility public information officers (PIOs) by serving as the lead on development, coordination, and implementation of PIO training and related media relation strategies and activities.
Participates in and completes special public affairs projects as assigned by department leadership and senior management.
Domestic U.S. travel may be required.
Other jobs you may like