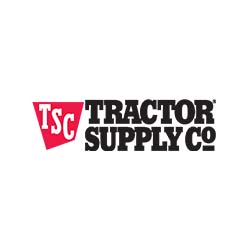 Job Description
This Manager of Tractor Supply Foundation Strategy & ESG Reporting is responsible for helping to lead key programs and initiatives to continue advancing Tractor Supply's performance as a responsible and sustainable company.  The role includes developing and executing the Tractor Supply Foundation's strategy by leveraging financial, volunteer, and in-kind philanthropic investments.  Additionally, you will be responsible for ESG reporting management including collaboration across the company.
Responsibilities:
Partner with cross-functional teams across Tractor Supply to advance performance and recognition as a responsible and sustainable company.
Lead strategy and communication for the Tractor Supply Foundation to internal and external audiences.
Develop formal ESG reporting and broader communications needs and opportunities including external surveys, ratings and rankings.
Identify and manage strategic partnerships and projects with national impact, scale, and influence ESG and Tractor Supply's Foundation strategy.
Lead management of philanthropic giving to support financial, volunteer, and in-kind philanthropic investments effectively and efficiently.
Understand, communicate and strategize for trends and developments in expectations for corporate responsibility and sustainability among key stakeholders (Team Members, customers, shareholders, governments, communities, etc.)
Represent Tractor Supply externally at community events, ceremonies, etc. related to the Tractor Supply Foundation.
Develop and lead cross-functional teams to collect and share ESG and philanthropic data and standard methodologies.
Experience:  5+ years of experience in corporate giving, philanthropy, corporate social responsibility, social policy, non-profit program evaluation, sustainability reporting, and/or ESG-related field preferred
Education:  Bachelor's degree required.
Other knowledge, skills or abilities: 
Strong written and verbal communication skills.
Ability to cultivate collaborative working relationships at all levels of the organization.
Demonstrated ability to inspire and motivate others without authority.
Ability to deliver under tight deadlines and demonstrated ability to effectively resolve issues and implement solutions.
Strong project management skills.
Ability to remain flexible and adapt to changing needs and priorities.
Experience with measurement and reporting for organizational and program impact.
Other jobs you may like