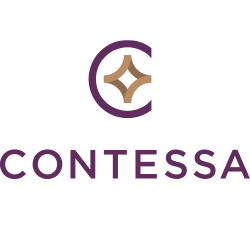 Job Description
Description
Contessa offers a unique opportunity for individuals interested in being part of an organization that is leading the country in redefining the way care is provided to patients. Contessa's Home Recovery Care model brings all the essential elements of inpatient care to the comfort and convenience of a patient's home. The model enables provider organizations and health plans to deliver high-quality, safe and affordable care to patients with non-life-threatening conditions. At Contessa, you will have the opportunity to make a direct impact on the lives of patients and be at the forefront of shaping a pioneering space in the health care industry.
Job Summary:
The Marketing and Communications Specialist is responsible for coordinating day-to-day corporate communications, marketing operations and public relations. In collaboration with the Director of Marketing, the Marketing and Communications Specialist will support Contessa's media strategy, internal communications plan, and partner marketing and internal communications. This position will also support the marketing needs of business development, recruitment, operations and clinical teams to achieve company growth goals.
Primary Responsibilities:
• Provides day-to-day coordination of Contessa's marketing plans including digital and print advertising, earned, owned and paid media, sponsorships, internal communications and new market implementations.
• Collaborate with partner marketing and communications team to create, develop, execute and manage Home Recovery Care branded materials and communication tactics. Items may include press releases, talking points, memos, website copy and provider and patient-facing collateral.
• Coordinate media relations, serve as a media contact, schedule interviews, prep spokespeople with talking points and/or Q&A.
• Write content for external communications including marketing materials, press releases, blog posts, case studies and social media pots.
• Write content for internal communications vehicles, including quarterly newsletter, intranet and announcement memos.
• Support business development and clinical team with conference materials, presentations and collateral.
• Manage and update social media platforms and websites to ensure all digital assets reflect current information.
Requirements
• Education:  Bachelor's degree Marketing, Communications or related field.
• Experience: 3-5 years of relevant experience with a focus on healthcare communications and/or public relations. Must have a portfolio of writing samples, that may include news releases, feature stories, blog posts, talking points and targeted messages for various media outlets.
Skills & Abilities:
• Excellent verbal, interpersonal, public speaking and presentation skills
• Editorial competency: ability to create concise, compelling content. Copy editing skills and attention to detail are imperative.
• Strong execution skills to manage multiple projects and priorities, quickly and creatively solve problems and develop effective communications.
• Ability to work in a highly collaborative environment
• Background: Able to pass detailed background checks according to company policy
Our team members are our greatest asset. That's why you'll find that Contessa has built a culture around trust, open communication, and a unified desire to change the way healthcare is being delivered. It's important to us that you like your job, are motivated by the work you do every day and feel supported by leadership. Contessa offers a generous compensation and benefits package, a strong belief in a healthy work-life balance and great opportunities for career growth.
Other jobs you may like
3401 Mallory Lane, Suite 130 Franklin, TN 37067 Phone: 615-567-7815 Toll-Free: 877-271-6400