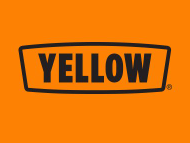 Job Description
Provide leadership and support to all Yellow companies' internal communications, employee engagement and branding efforts.  Develop creative and effective marketing communication strategies and materials to continue building the Yellow brand, and inform and engage Yellow employees.
ESSENTIAL DUTIES
Develop internal communications plans and execute communications for all Yellow companies, including Executive Leadership writing support.
Provide strategy, design and project management of all employee engagement efforts as it pertains to Marketing and Communications.
Manage brand strategies and marketing communications such as but not limited to: internal newsletters, videos, digital signage systems, intranets, town halls.
Continually evaluate communication and engagement trends and provide recommendations to maintain a progressive approach to the Marketing Department's activities.
Oversee projects and all creative elements of those projects such as design, copy, web and digital development and execution of assigned projects.
Work closely with Safety, Sales, Operations, HR, Executive Management, and other departments as needed.
Recommend new and better ways to use data to contribute to marketing strategy, develop marketing plans, and enhance communications to customers.
Use internal employee studies, customer and competitor insights and surveys to find growth opportunities, improve strategic plans, and increase effectiveness of Sales, Marketing and Communications initiatives.
Oversee branded merchandise program and vendor.
Assist in management of Agency of Record and other vendor relationships.
Negotiate with internal departments to establish budgets and timelines for initiatives.
Manage and provide development grown for Marketing Coordinators.
Other duties as assigned.
BENEFITS
Competitive pay based on experience
Employee selected medical, dental, and vision coverage for you and your family
PTO and paid holidays
401k Retirement Plan
MINIMUM REQUIREMENTS
Bachelor's degree in communication, journalism, marketing or related area.
Seven (7) years' experience in the development, management, and execution of internal communication and brand planning.
Proven ability to master brand voice and write for a variety of communication channels, including Executive Leadership.
Previous experience managing employees.
Dynamic verbal and interpersonal skills to include the ability to make presentations and to interface effectively with all levels of management and staff.
PREFERRED QUALIFICATIONS
Masters degree in Communication, Journalism or Marketing Communication.
Five (5) or more years of progressive experience in Communications.
Two (2) years of experience in the transportation industry.
Both agency and corporate experience.
Yellow Corporation, along with all subsidiary companies, is an Equal Opportunity/Affirmative Action Employer
Other jobs you may like
1001 Gallatin Ave, Nashville, TN 37206