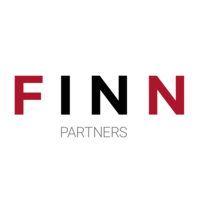 Job Description
About FINN Partners
With more than 1,000 professionals across 27 offices, FINN Partners provides clients with global access and capabilities in the Americas, Europe and Asia. FINN Partners clients are also supported through longstanding partner agencies and its membership in the PROI network of leading agencies around the world. Headquartered in New York, FINN Partners has offices in Atlanta, Beijing, Boston, Chicago, Denver, Detroit, Dublin, Fort Lauderdale, Frankfurt, Guam, Hong Kong, Honolulu, Jerusalem, London, Los Angeles, Munich, Nashville, Orange County, Paris, Portland, San Francisco, Seattle, Shanghai, Singapore, Vancouver and Washington D.C.
Based in Nashville, FINN Southeast's talented public relations, marketing, advertising, creative and digital professionals provide local, regional and national clients with exceptional reach and results. Find us at finnpartners.com and follow us on Twitter and Instagram.
About FINN Partners Southeast Intern Program
FINN Partners offers part-time internships for both the fall and spring semesters (12-15 hour/week) along with summer internships (full time) and pays $10/hour.
An internship at FINN Partners Southeast in Nashville offers an opportunity to learn from the top public relations professionals. FINN Partners Southeast represents clients across three sectors: Healthcare, Government/Environment and Corporate/Consumer. Interns have the opportunity to work on various clients in different capacities, including curating media lists, drafting media pitches, conducting research and more.
Required skills
Other jobs you may like