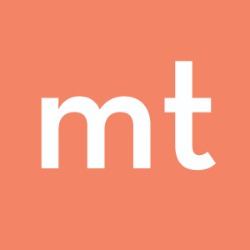 Job Description
Candidates from underrepresented communities (e.g., people of color, LGBTQ, veterans, etc.) are encouraged to apply!
JOB SUMMARY
Marcus Thomas, an integrated marketing communications agency, is looking for a Nashville-based agency pro with seven to 10 years of experience to take on a client leadership role as a Public Relations Management Supervisor.
This senior professional will work directly with prominent home and garden clients to plan and execute consumer media relations, social media and influencer strategies. The individual will demonstrate strong critical thinking, manage a large and varied body of public relations work, lead team members and collaborate with other agency disciplines to create award-winning work that delivers on client objectives.
Based in Cleveland, Ohio, Marcus Thomas is a 250-person agency with a growing remote workforce. The agency has employees in cities across 13 U.S. states, including Nashville, Tenn. This remote position will work closely with another Nashville team member in addition to working with people in our Cleveland office. Nashville team members may occasionally collaborate in-person, and the individual will be required to travel a few times throughout the year to Cleveland or to client event locations.
The role will sit within the agency's nationally recognized public relations community of practice, a team of counselors and specialists with deep expertise in a variety of subdisciplines, including media relations, corporate communications, social media, influencer marketing and content strategy. The team has been recognized with PRSA Silver and Bronze Anvils, among other industry accolades. Members of the PR practice work closely alongside a growing team of some of the brightest minds in creative, digital development, media, analytics and strategic services.
Marcus Thomas was ranked an Ad Age Best Place to Work in 2020 and 2021. It offers progressive benefits, including 12 weeks of paid parental leave, a form of unlimited PTO that we call PTO for Adults, and a flexible work environment.
To apply, visit our website: https://marcusthomasllc.com/jobs.
QUALIFICATIONS
Experience: 7-10 years of experience in consumer public relations, including media relations, social media, influencer marketing. Previous agency experience required.
REQUIREMENTS
Sound strategic thinking – with an ability to direct and prioritize activities to meet client business goals, guide a strategic planning process.
Demonstrated ability to build great working relationships and collaborate with teams and clients.
Excellent written and verbal communication skills, with an ability to communicate clearly and accurately.
Experience presenting in front of large groups and selling ideas.
Exceptional ability to oversee the work process, including managing budgets, timelines and team members across multiple projects.
Work samples that demonstrate an ability to shape strategies for media relations, social media (including paid and owned channels) and influencer programs.
Familiarity with editorial, social listening and native analytics platforms, and an ability to analyze data to inform strategies.
A strong aptitude and curiosity for new and emerging cultural and digital trends; and a desire to experiment with these trends to support client goals.
A passion to produce great work, and an unbridled desire to make a mark on our clients, agency, community and industry by finding unexpected solutions and listening as passionately as you speak
RESPONSIBILITIES
Lead client relationships, including developing PR programs and campaigns, leading client meetings, facilitating planning and strategy sessions, directing formal reporting, managing daily communications (in person, via electronic channels and by phone), developing and giving presentations, completing written documentation such as scopes of work, and managing budgets and timelines.
Serve as lead subject matter expert on accounts, driving best practices in PR, social media and influencer marketing.
Lead execution of PR programs and campaigns, ensuring programs are built on research and insights and appropriately measured.
Orchestrate agency teams and resources, facilitating collaboration to deliver on client needs and strategic priorities. Guide team members to completion, ensuring attention to detail along the way.
Project client income and develop staffing plans that align with projections.
Monitor trends, and proactively bring ideas forward that meet client objectives.
Support the agency overall on a number of initiatives, including new business, agency promotion, professional development and internal efforts to continuously improve our agency and culture.
All interested candidates should submit work samples. Any candidate invited to formally interview will be asked to present a case study that demonstrates knowledge of the PR process.
Finalist candidates will take a writing test.
Attached Files
Other jobs you may like