Job Description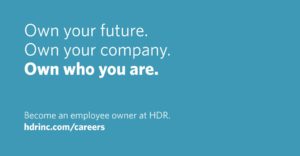 In the role of Senior Marketing Coordinator/Proposal Manager, we'll count on you to:
Conceptualize, research and produce marketing materials, proposals, promotions and presentations
Write non-technical text, and edit and proofread all marketing communications
Provide storyboarding and message development for strategic pursuits
Support/conduct client development / planning meetings
Develop and maintain marketing materials and databases
Be responsible for timely production and quality of marketing communications
Coordinate trade show participation and develop conference concepts, promotions/artwork, and coordinate booth activities
Work cooperatively with diverse teams
Required Qualifications
Bachelor's degree required with focus in Marketing, Business, Communications, English or Journalism preferred
Minimum of 5 years of marketing experience, preferably in the A/E industry
Proficiency in Adobe InDesign and MS Office (including Word, Excel and PowerPoint)
Strong computer skills, creative/graphic design and layout skills and use of other media in marketing proposals, presentations and related collateral material
Excellent organizational skills with ability to handle multiple tasks and meet deadlines
Excellent written, interpersonal/communication, and customer service skills
Committed to quality, improvement and HDR values
An attitude and commitment to being an active participant of our employee-owned culture is a must
Preference given to local candidates
Why HDR
At HDR, we know work isn't only about who you work for; it's also about what you do and how you do it. Led by the strength of our values and a culture shaped by employee ownership, we network with each other, build on each other's contributions, and collaborate together to make great things possible.  When you join HDR, we give you license to do the same. We help you take charge of your career, giving you multiple growth opportunities along the way.
 Primary Location: United States-Tennessee-Nashville
Other jobs you may like