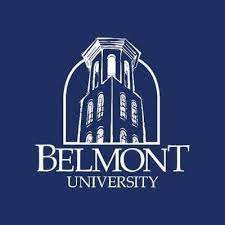 Job Description
Works within University Marketing & Communications (UMAC) to lead strategy and implement tactics related to organic and paid social media efforts to support the marketing, branding and communication goals of Belmont University. This position is responsible for developing and producing content for all flagship social media accounts while also collaborating with campus partners and student workers for content creation and sharing; monitoring social media activity and advising leaders on any service, reputational or crisis issues that may arise; staying abreast of trends and changes across channels and making recommendations on new channels/approaches to pilot; and working to continuously evaluate and improve social and video content, ensuring the optimal messaging and content is always in place.
Primary Duties and Responsibilities:
Safeguard Belmont's brand identity and messaging through consistent execution within all mediums.
Understand Belmont's marketing objectives and work collaboratively with team members to meet institutional goals.
Regularly monitor social media sites for positive and/or negative content and follow response matrix to handle appropriately.
Work with marketing strategy, digital communication and web/video teams to ensure the University maintains a strategic, timely, consistent and relevant presence on social media channels through both organic and paid means.
Work closely with UMAC team to design and implement social campaigns/projects that creatively and effectively support UMAC's efforts to advance the strategic priorities of the University. This includes, but is not limited to, content development related to enrollment initiatives, college-level marketing, athletics marketing, fundraising, stakeholder communication/engagement, career networking and the overall brand of the institution.
Contribute original content to feed social media and digital communication efforts, demonstrating ability to plan and implement long-term campaigns; write/communicate effectively in appropriate brand voice for given channels; film and edit video shorts/reels; design graphics for different mediums; and assist with audience demographic research and paid placements.
Consult with campus partners on matters related to social/video/web marketing strategy and content. Provide social media training to campus partners as requested.
Lead Social Media Administration Team (SMAT) to help develop social media best‐practices, policies and procedures for leadership to review.
Work to meet established production schedules and deadlines as assigned by supervisor and team leaders. Communicate with internal clients on job status as necessary.
Ensure social media coverage at major University events, including Commencements, Homecoming and other high priority events that may occur on evenings or weekends.
The above statements describe the job's essential responsibilities and requirements.  They are not an exhaustive list of the duties that may be assigned to job incumbents.
Other jobs you may like