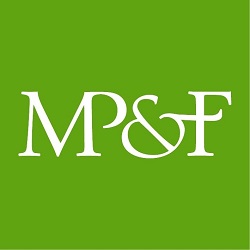 Job Description
MP&F's interns are college juniors, seniors or graduate students that take on a variety of projects including research, writing assignments, social media, integrated marketing and analytics, while being assigned to specific client teams. Students applying for a fall or spring internship must be able to dedicate 30-40 hours a week. Students applying for a summer internship must be able to work 40 hours a week. MP&F requires that all employees be fully vaccinated against COVID-19. All new employees will be asked to show proof of COVID-19 vaccination within 30 days of employment.
Application Deadlines:
April 1 (Summer)
July 16 (Fall)
October 15 (Spring)
Sessions:
January–May (Spring)
May–August (Summer)
August–December (Fall)
To Apply
Submit a cover letter and a resume via the "Apply Now" button at mpf.com/join-the-team.
About MP&F
MP&F is an internationally recognized, full-service integrated communications firm based in Nashville, Tenn. Our clients work in a variety of industries – including health care, hospitality and higher education. We were established in 1987 as a one-person consultancy and today are a team of 70-plus strategists and specialists from myriad professional backgrounds and walks of life. When you join MP&F, you are joining a culture of excellence, hard work and success.
MP&F Strategic Communications is an equal opportunity employer. We do not discriminate on the basis of race, color, sex, sexual orientation, transgender, gender identity, pregnancy, religion, age, national origin, disability, veteran status, citizenship, genetic information or other protected status under federal, state or local law.
Other jobs you may like