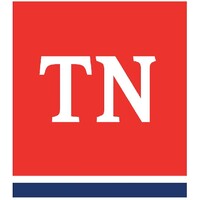 Job Description
Communications Manager (Information Officer)
Tennessee Department of Tourist Development (Nashville, TN)
At the Tennessee Dept. of Tourist Development (TDTD), our mission is to increase the state's economic viability and support tourism growth in all 95 counties by inspiring travel. Reporting to the Communications Director, the Communications Manager will help guide strategy development and execution of public relations activities that generate earned media and strengthen Tennessee's position as a world-class travel destination.
Job Overview:
The Communication Manager works with TDTD and Tennessee tourism partners in the areas of media relations and industry communications. This position will write and edit copy for multiple channels including press releases, industry newsletters, multimedia presentations, digital media and other media collateral as needed. A successful candidate is a team player with strong written and oral communication skills, fluent in AP style, detail-oriented and possesses the ability to multi-task in a dynamic environment.
Additional activities include hosting media in-state, attending trade conferences and meetings, as well as coordinating special events and missions. Up to 25% travel including multi-day trips, both in and out-of-state, and some weekends can be expected.
BENEFITS
Be part of a dynamic team that creates award-winning marketing campaigns.
Outstanding variety of insurance options, hybrid pension, 401k and 457 plans.
11 paid state holidays plus earned annual leave.
Work in a fast-paced, always-evolving environment.
Interact with partners and key decision-makers across the state.
TDTD offers a hybrid work environment.
KEY RESPONSIBILITIES:
Corporate/Stakeholder Communications
Lead industry communications, responsible for consistent and compelling content in industry e-newsletter, social channels and industry website (industry.TNvacation.com).
Seek opportunities to increase visibility of executives through owned platforms and thought leadership.
Become an expert in the team's presentation library and support industry speaking engagements with content development and talking points.
Manage digital footprint for media-facing channels, including press website and social media. Recommend and implement best practices to ensure tools extend reach and create efficiencies where possible.
Assist TDTD teams and drive communications for priority initiatives. This includes recommending appropriate channels, timing and assisting in the creation of written material when needed.
Domestic Media Relations
Cultivate relationships with U.S.-based media, understand trends and supply story ideas through proactive outreach.
Drive communications including the development and implementation of PR plans for priority initiatives such as Tennessee Music Pathways, Tennessee Sports Hall of Fame and others as needed.
Oversee visiting journalist program for domestic media and influencers who seek to explore Tennessee firsthand. Vet media, develop itineraries and manage logistics for individual and group familiarization tours.
Coordinate special projects including events and campaigns which seek to elevate the state's relationships with national travel writers and generate earned coverage.
Generate external communications including press releases, proactive pitches and timely responses to media inquiries.
Develop annual editorial calendar to inform pitching and story opportunities.
Utilizing Cision, manage key media lists and monthly reporting of domestic media impressions.
See official job posting for full detail including experience and qualifications.
Other jobs you may like