31mar12:00 pm1:00 pmParthenon Awards Best Practices - Webinar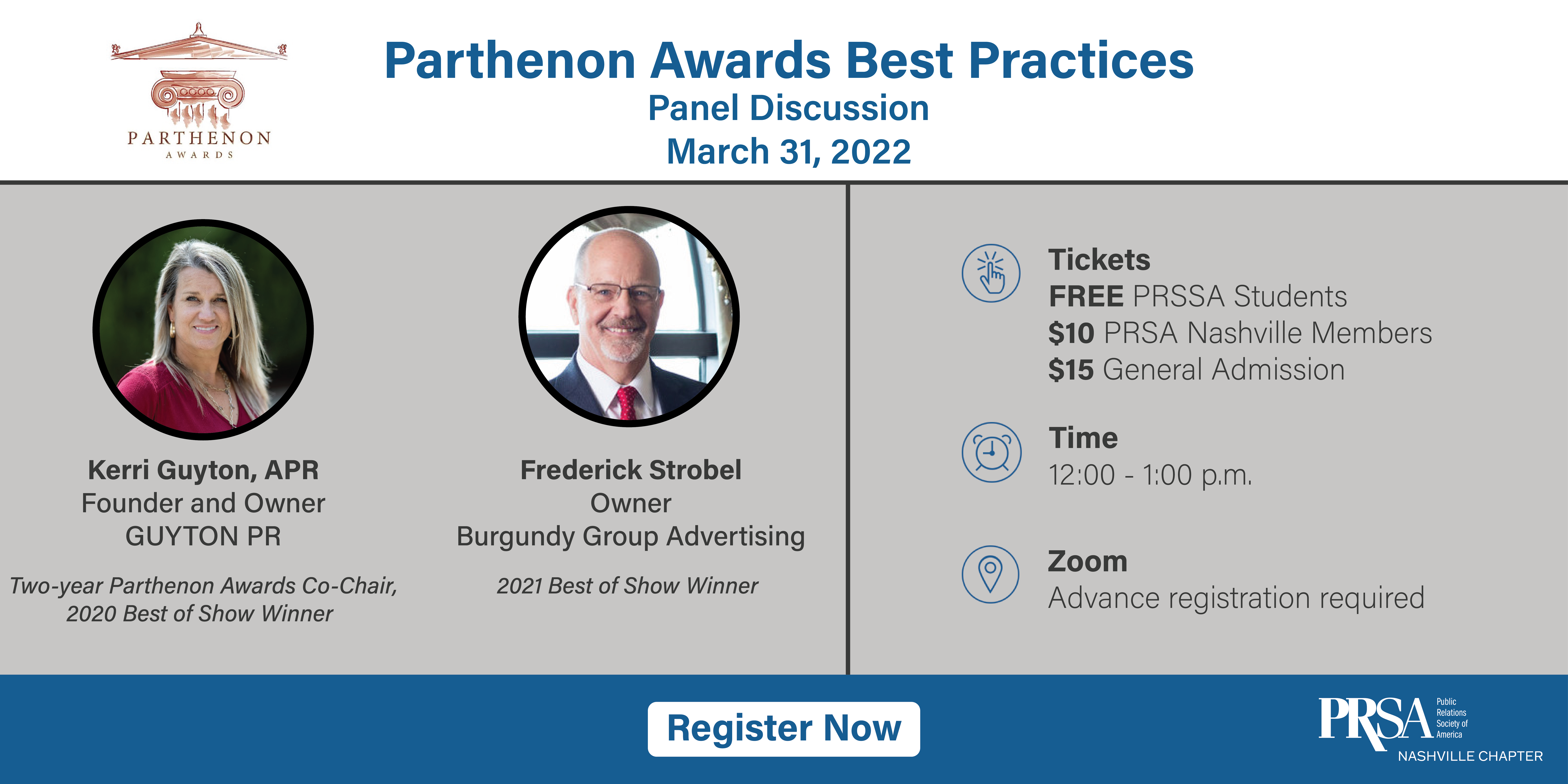 Event Details

PRSA Nashville will offer a virtual information session on how to prepare Parthenon Award entries. Two-year Parthenon Awards Co-Chair and 2020 Best of Show Winner Kerri Guyton, APR, will review the award criteria and rules and answer questions about the entry process. Frederick Strobel, Owner and President of Burgundy Group, will also share his company's 2021 Best of Show Winner as a case study. Together Kerri and Frederick will share insights from their experiences and tips for developing successful submissions. Advance registration is required and open to anyone interested in submitting an entry in the 2022 Parthenon Awards program.

For nearly four decades years, PRSA Nashville has recognized exceptional work and thought leadership from the Middle Tennessee public relations community at its annual Parthenon Awards. It's no secret that Nashville's creativity, expertise, and innovation truly are the best our industry has to offer. Parthenon Awards are bestowed to projects and programs that demonstrate excellence in the public relations profession, and are open to all Middle Tennessee professionals. The awards program is mirrored after PRSA National's Silver and Bronze Anvil Programs.
Time

(Thursday) 12:00 pm - 1:00 pm