13apr11:30 am1:00 pmThe Era of the Podcast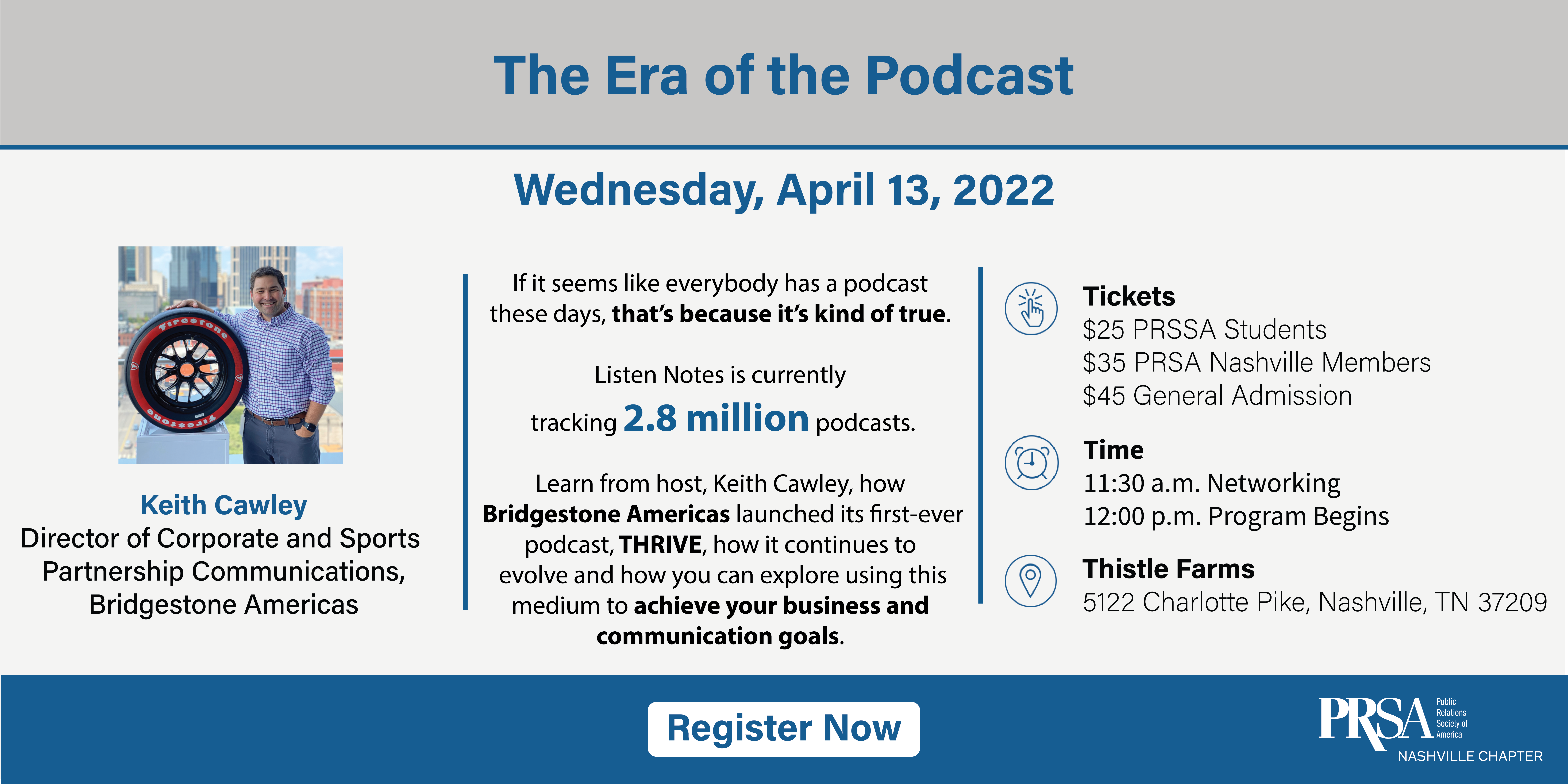 Event Details

If it seems like everybody has a podcast these days, that's because it's kind of true. Podcast database Listen Notes is currently tracking episodes and audience rankings for more than 2.8 million podcasts – a number that's grown exponentially in the pandemic-fueled content boom of the past two years. But that doesn't mean there isn't room for something new, especially for creators with a clear focus, a target audience, and the patience to learn and grow. In 2021, Bridgestone Americas launched its first-ever podcast, THRIVE, as a new content strategy for internal communications, and through its first year the project has been a useful tool for teammate and customer engagement, recruiting and onboarding, leadership connectivity, and more. Keith Cawley, the host of THRIVE and Director of Corporate and Sports Partnership Communications at Bridgestone, will discuss how the podcast came to life, how it continues to evolve, and how other companies can similarly explore the podcasting path to achieve business and communications goals.

To learn more about THRIVE, check it out here.
Time

(Wednesday) 11:30 am - 1:00 pm
Location

Thistle Farms

5122 Charlotte Pike